1
« on: February 07, 2020, 09:08:16 AM »
A couple weeks ago I went to a house show/EP release party of a local band my brother-in-law works with (he does marketing/web stuff for them). Got to talking gear with the guitarist afterwards and we hit it off. Decided last weekend I wanted to make him a pedal. I ended up going way over board with this, but I'm pretty happy with how it turned out and he was super excited about it. Having quite the dad sense of humor and loving puns, I decided to build a mids EQ (Catalinbread VarioBoost clone) as the band name is Midwell.

A couple years ago I'd started this wooden enclosure with a bent steel top that's just been sitting on my bench collecting dust, so I made the back cover and a plate for the jacks. I drew up custom layout in Eagle and added Steve Demedash's Incandenza relay bypass. Used my resin 3D printer to make the name badge (which got buggered in assembly

) and threw on some big ol' chrome/black knobs from BLMS.
An in process shot: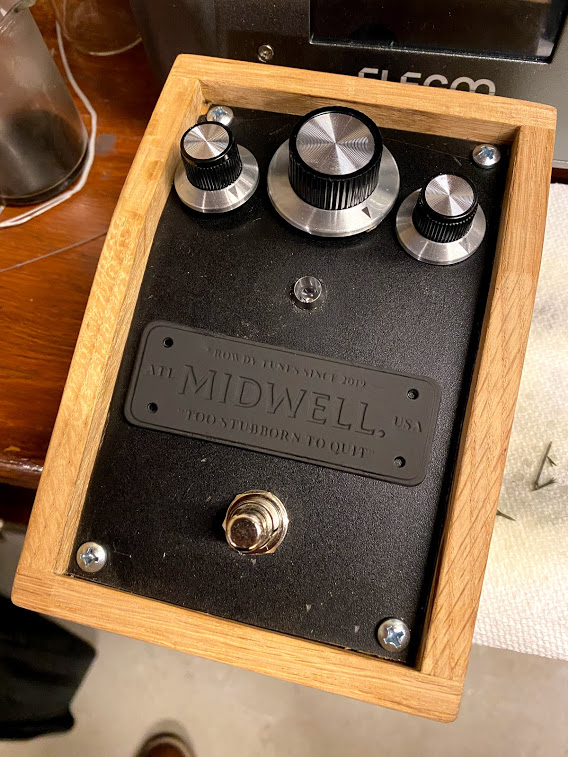 Guts: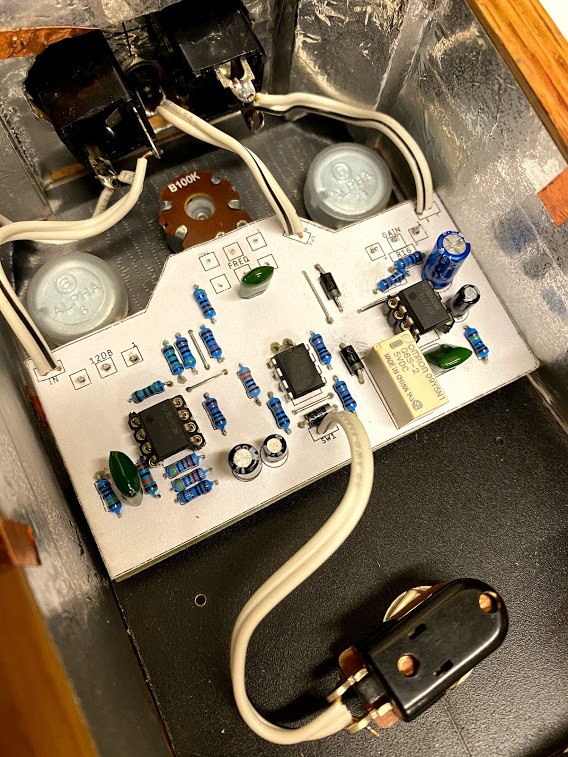 Finished: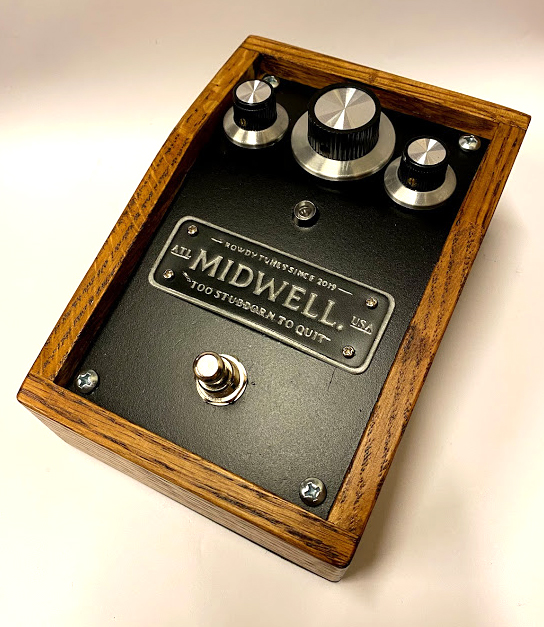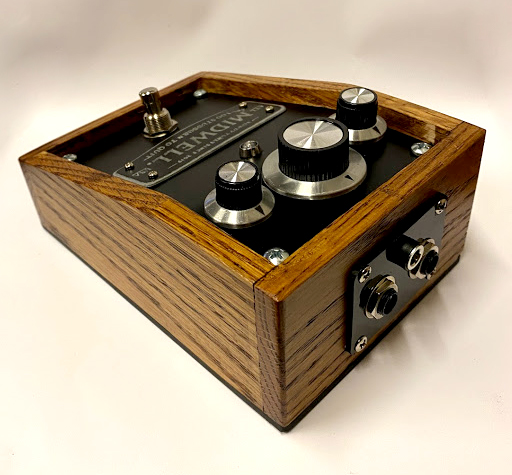 I'm going to redo the name badge as the screw holes were just a bit off and made the lower edge bend upwards, not to mention gashing the lower line of text with a screwdriver. But he's excited to use and they're going into the studio in a few weeks, so hopefully it'll be a useful tool in that process. Here's their Spotify link if anyone fancies a listen:
https://open.spotify.com/artist/6vHP2UiHTuZKRBVhtx2nFe