31
« on: January 07, 2017, 05:38:22 PM »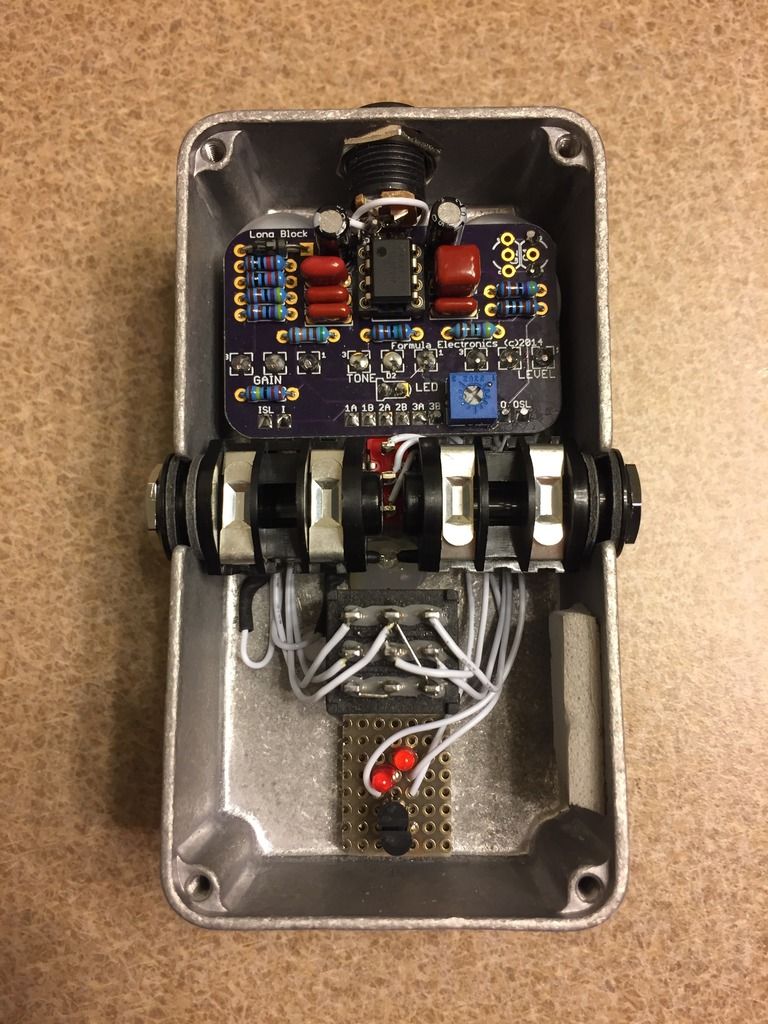 This started life as an EHX Hot Tubes nano that was on the fritz. It was owned by a kid at my church who was wondering if I could fix it for him. I wasnít able to troubleshoot it, and it was all SMD anyway, so I asked him if he would want me to put an overdrive circuit in there instead.
I didnít tell him that I was going to customize the exterior too. Anyway, it was more of a pain than I expected trying to get everything to fit right.
The fish and TH logo is a reference to the band heís in, called Tuna Head. They fancy themselves to be a punk band, so I tried to give it that kind of feel a little bit.
Not super proud of the wiring, but itís serviceable. The only thing that I didnít get done was grounding the enclosure. Thatís owing to the cliff jacks and me kind of forgetting. I figure if he runs into RF, he can crank the gain and go with it. Itís punk after all.