1
« on: March 24, 2020, 01:51:41 AM »
Since its going to be at least a few weeks (or more) before I can post what I am currently working on, and inspired by this build report:
https://www.madbeanpedals.com/forum/index.php?topic=30931.0
I thought I would post something I did a few years ago, A fuzz pedal in a wooden box.
I had built a 2x12 cab using some Baltic Birch and had some left over.
Here is the schematic
Made this turret board (its missing a resistor in this picture)
Gut shot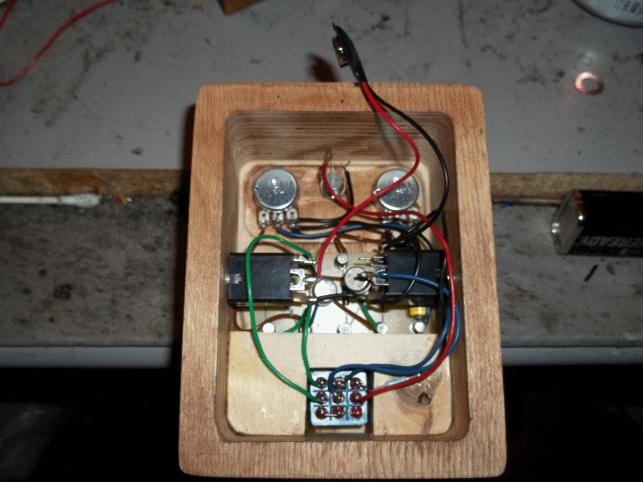 Empty box pre-polishing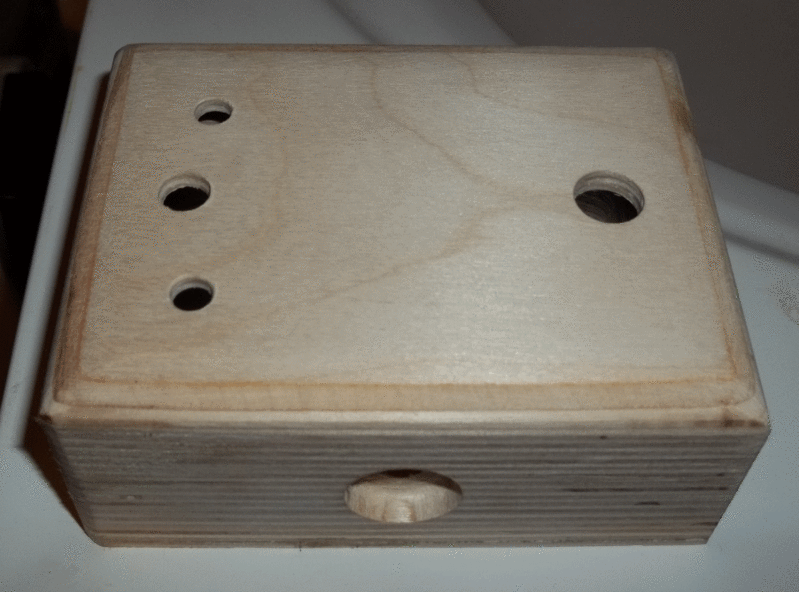 Polishing. I used olive oil (its all I had on hand at the time)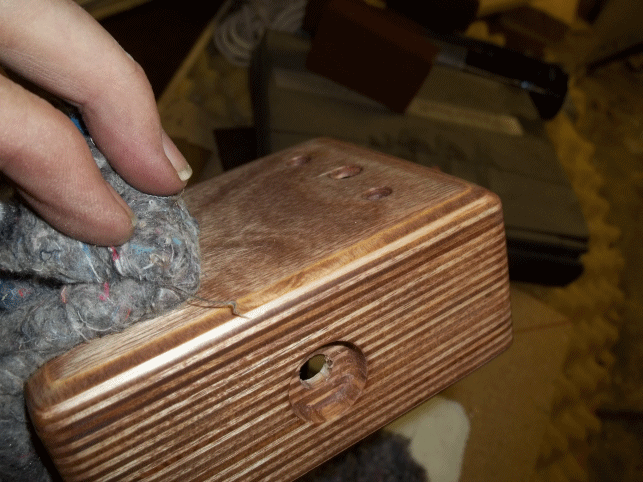 All done, minus knobs.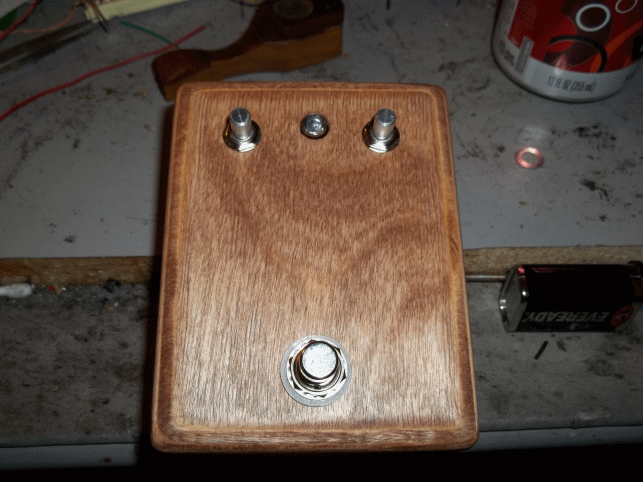 I had my neighbor, who has a little machine shop in his garage take care of the holes and hollowing out the inside.