1
« on: February 05, 2013, 02:03:44 PM »
I will snap some as soon as I get home!
"B"
The guts of my testing rig. Green is input Yellow is output. Just True Bypass with an led.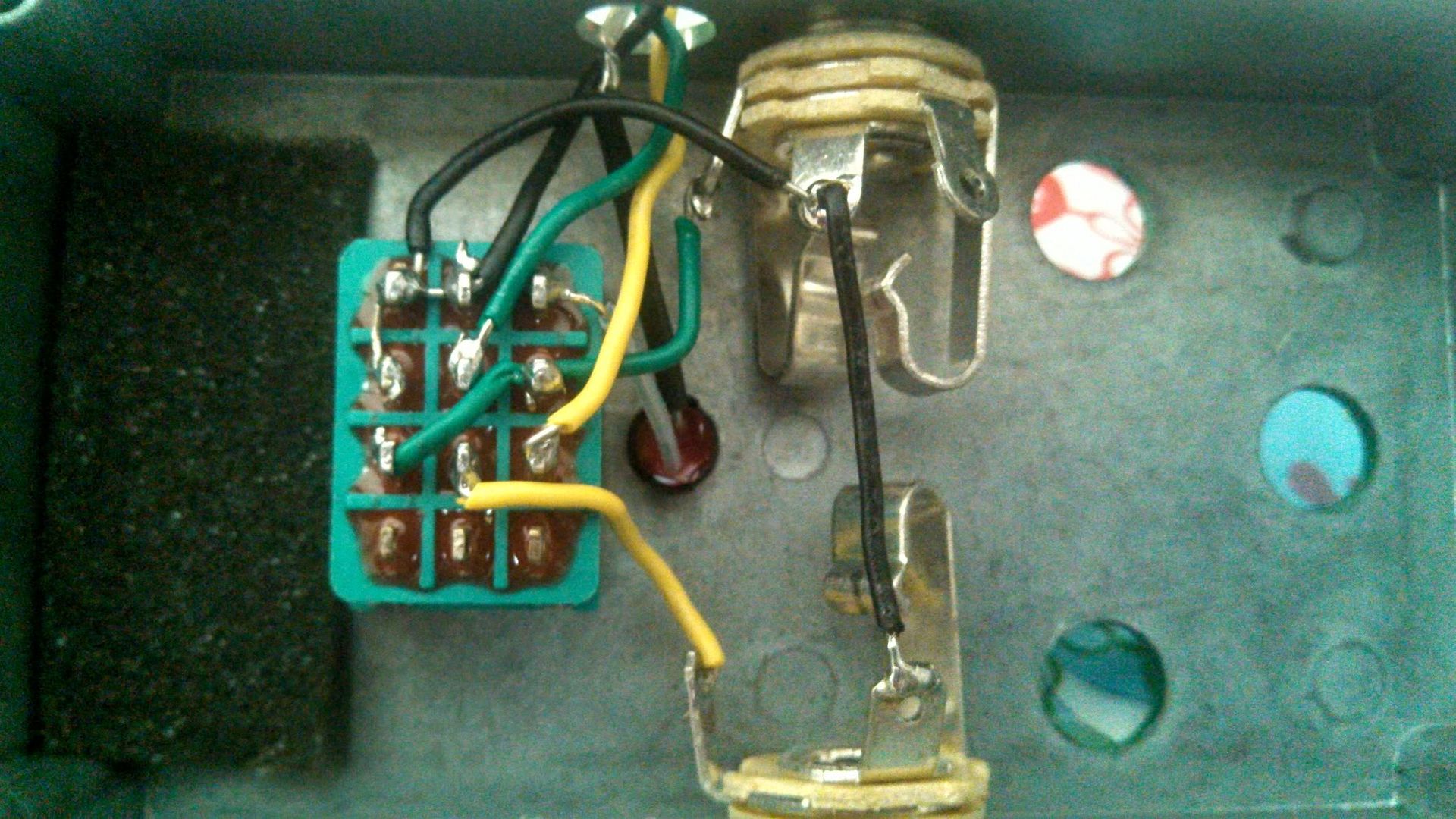 My Solder on the board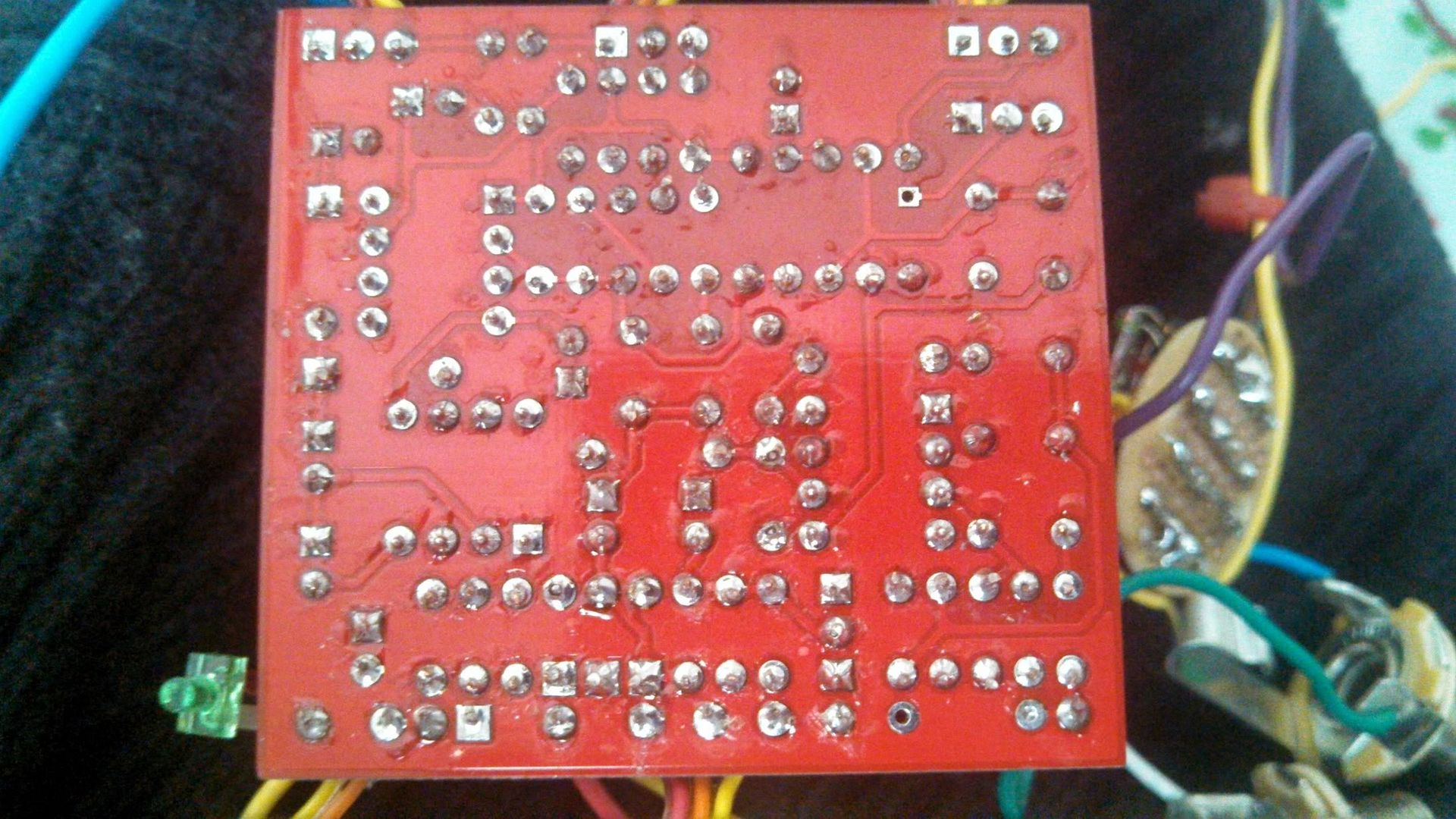 Output side of the Switch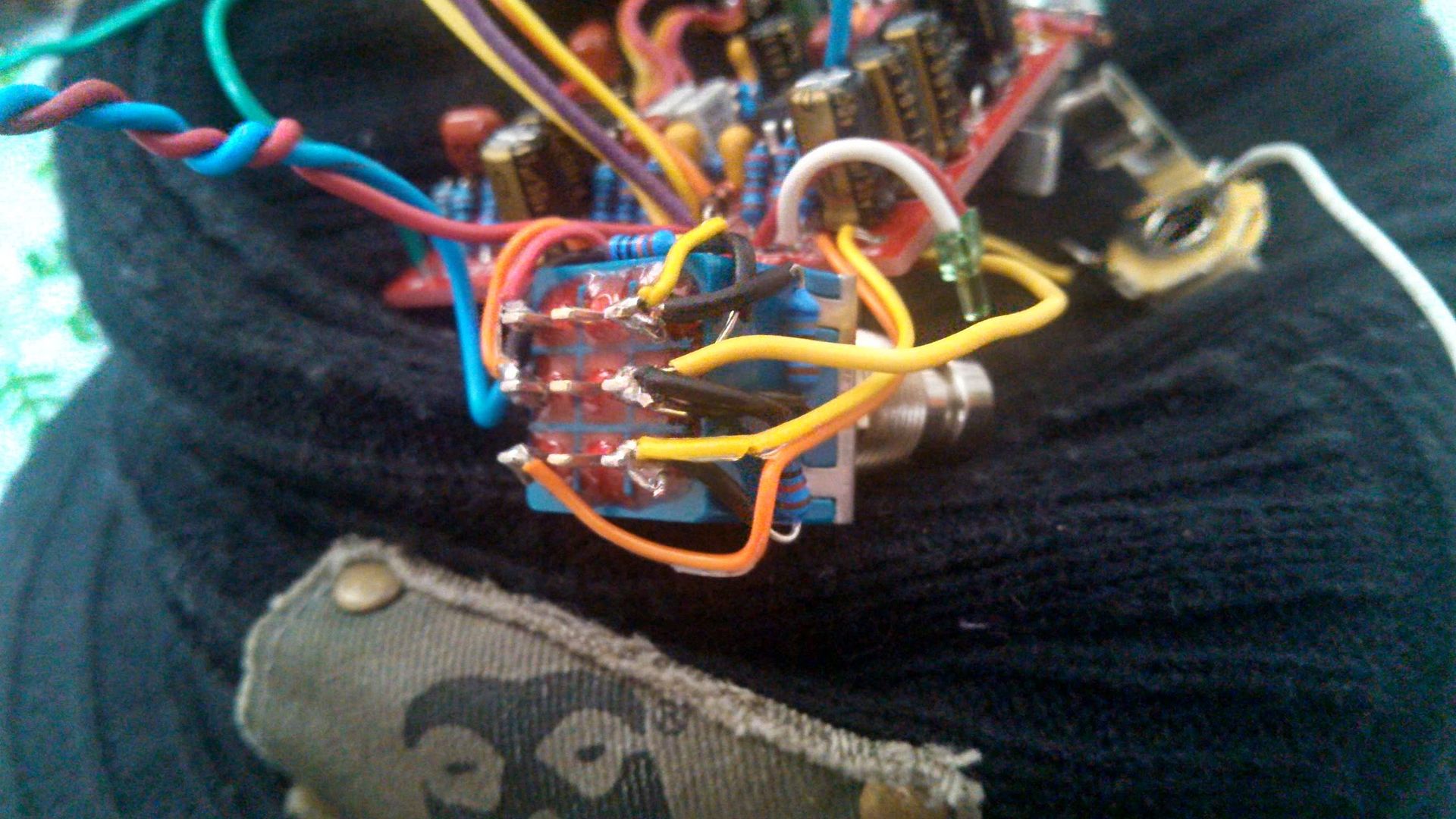 Input Side of the Switch. Blue goes to ground and red is 9v.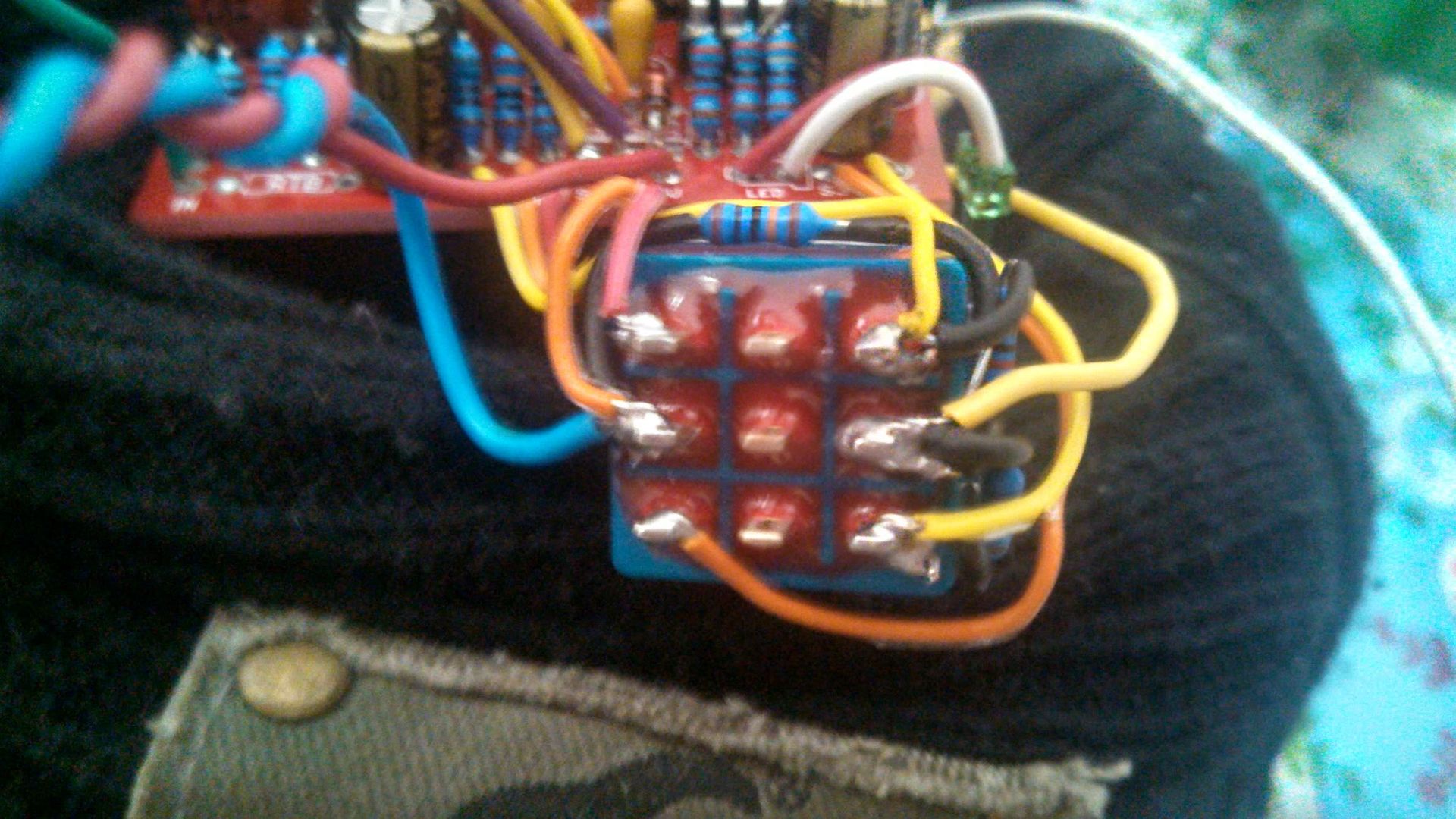 The Jacks, Blue and White are over sized ground leads to get back to the breadboard,